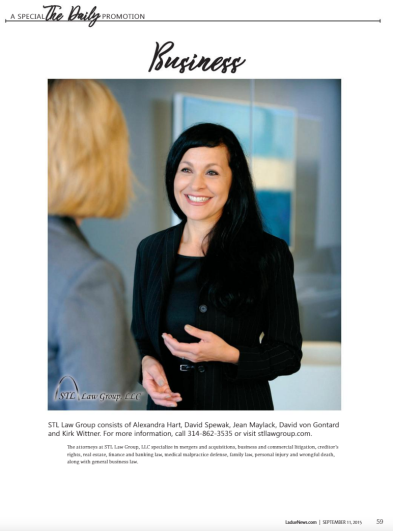 STL Law Group, LLC was featured in the Ladue News 100 year edition on September 11, 2015. This Team of Attorney's joined in together for an exciting experience of advertising with Ladue News, working together for a perfect group photo which accurately exposes this teams vibrancy and our warm, dynamic and trusting relationships.
We are excited to portray to our community the faces of STL Law Firm, LLC.
For more information, call (314) 888-5944.